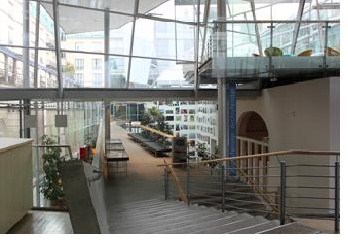 Berlin
December 4th 2011

Climate Walk is an experimental project in form of an Audio-visual Interactive Installation on "Climate – Culture – Change", which challenges ecological thought and action.
It opens its doors to visitors on December 4th at the "Akademie der Künste" Berlin. The Walk over the Visitor's Bridge represents the transition into a new era of a responsible culture.
The opening is scheduled for Sunday at 11 a.m., at the same time when the Climate Change Conference starts in South Africa. Admission is free.
Participants will be invited to formulate and contribute their own questions and commentaries. These questions can be submitted here.
For more information see: http://on1.zkm.de/zkm/stories/storyReader$7823