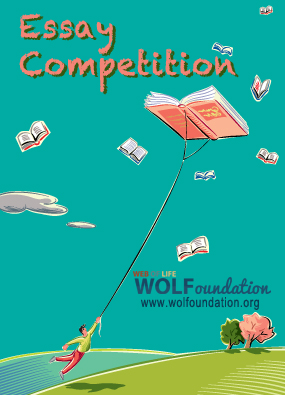 The Web of Life Foundation is issuing the first call for essays for its 2013 essay competition.
WOLFoundation is dedicating to stimulating new thinking in the field of sustainability and socio-environmental issues. Within this context, the theme of this year's essay competition is "An Aspirational Future".
Essays should be up to 2,000 words of prose in any non-technical style (including fiction) and are meant for a general readership. From the Guidelines: "Any and all views on the specified theme are welcome and encouraged. We would like to see entries that address all perspectives creatively. Just avoid giving us tired ideas that have been hashed out many times before."
The winning essay will receive a cash prize of $1,500 and $500 is awarded to the second placed entry.
Submissions should be addressed to submissions@wolfoundation.org. Closing date for submissions is September 30th, 2013.
Guidelines for submissions can be found at http://www.wolfoundation.org/guidelines/
A book of collected essays from the 2011 competition was published in collaboration with Cultura21, as eBook (in November 2012) and as paperback (in March 2013).