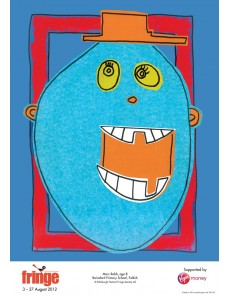 The 2012 Edinburgh Festival Fringe runs from 3 – 27 August, 2012
This year, among all the shows, there are around 70 that have an ecological focus, whether that's by dealing with a specific environmental issue, or by developing an ecological theme – like human relations with animals – in the context of a wider story. They could deal with a sense of place, with walking or food, or touch on ecology in the context of other social matters – like politics, finance. There are others that involve more guess-work about their ecological content.
The CSPA will be supporting Festivals Edinburgh and Creative Carbon Scotland's events during the Fringe:
How to Be a Greener Fringe Show, on

Monday 6th Augus

t (14:00), is a practical workshop, getting into the nitty gritty of greener shows including everything from touring to publicity, set design to audience engagement.
Internationalism and the Environment, on

Saturday 18th August

(11:30) will be a panel discussion with David Grieg, internationally-performed playwright, Kate Ward, General Manager of the London International Festival of Theatre, and Ian Garrett, Director of the Centre for Sustainable Practice in the Arts.
What's the Big Idea? on

Wednesday 22nd August

(16:00) will be an open forum for a chance for you to air your views on how the arts can engage with environmental issue and how can we make next year's Fringe the greenest Fringe with provocations from Erica Whyman, Artistic Director of Northern Stage, and Anthony Alderson, Director of the Pleasance Theatre Trust.
There will also be two Reuse and Recycle Days on

Monday 27th and Tuesday 28th

August from 11:00 – 16:00 where you can bring Unused flyers, unwanted props, usable furniture, gorgeous costumes, venue and set construction materials for A combination recycling depot and free rummage sale.
Reposted from The Ashden directory blog and the CSPA press release

For more information, you can visit http://www.edfringe.com and http://www.sustainablepractice.org/programs/fringe/