The Kreuzberg Community Arts Festival takes place from June 21st to June 27th. For seven days, the courtyard between the Expedition Metropolis Theatre and Rosa Parks Primary School  will be transformed into an expressive arena of cultural diversity with theatre, music, exhibition, film, book readings, games and picnics. Everyone is invited to experience art in its context, art that stands for cultural diversity and participation, an art of gathering.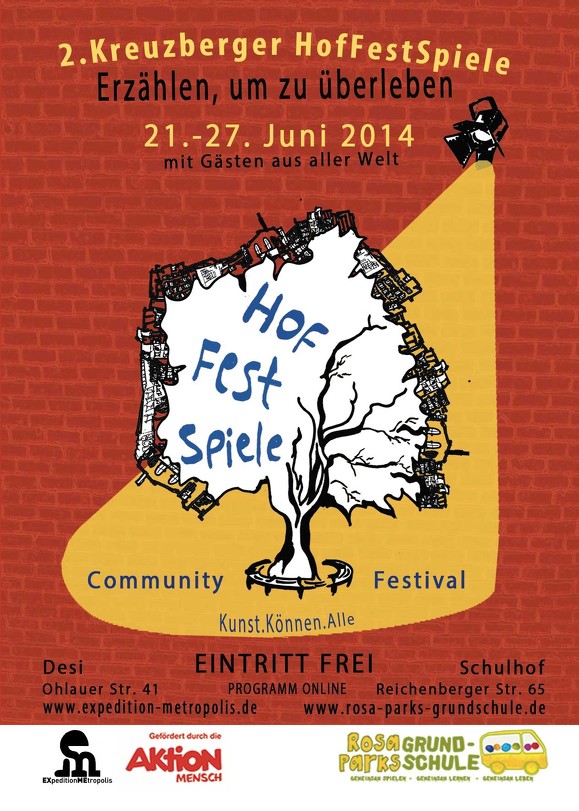 This year's Kreuzberg Community Arts Festival is inspired by the Thousand and One Night fairy tale that sets the artistic focus for 2014. This year 's festival is the golden mean in the rotational cycle between last year 's focus on German literature and next year' s on Turkish art and culture.
Admission is free. Please find more information on the program here. Kreuzberg is looking forward to seeing you!