March 2013, Walking and Mapping, Artists as cartographers, by Karen O'Rourke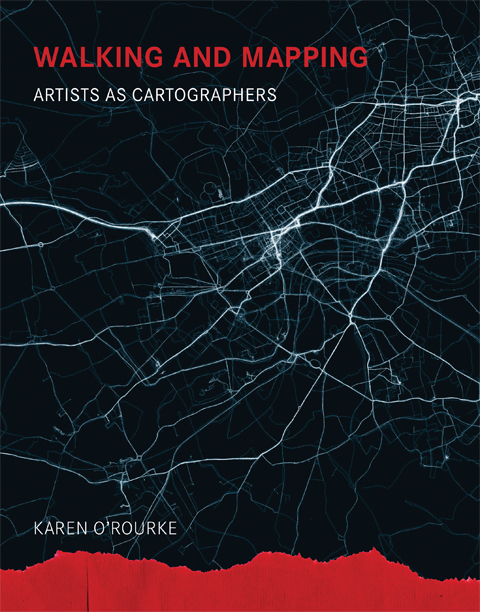 Contemporary artists beginning with Guy Debord and Richard Long have returned again and again to the walking motif. Debord and his friends tracked the urban flows of Paris; Long trampled a path in the grass and snapped a picture of the result (A Line Made by Walking). Mapping is a way for us to locate ourselves in the world physically, culturally, or psychologically; Debord produced maps like collages that traced the "psychogeography" of Paris.
Today, the convergence of global networks, online databases, and new tools for location-based mapping coincides with a resurgence of interest in walking as an art form. In Walking and Mapping, Karen O'Rourke explores a series of walking/mapping projects by contemporary artists. Some chart "emotional GPS"; some use GPS for creating "datascapes" while others use their legs to do "speculative mapping."
O'Rourke shows in this book, the link between all these projects and how they form a new entity and a new dynamic. Karen O'Rourke lives in Paris, she is a multimedia and communications artist whose work has been exhibited in Europe, the United States, and South America.
To read more about : http://mitpress.mit.edu/books/walking-and-mapping