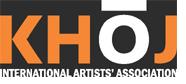 Khoj International Artists' Association is an artist led, alternative forum for experimentation and international exchange based in India. It sees its role as an incubator for art and ideas, artistic exchange and dialogue in the visual arts. In the last few years it has developed an active network of artists in South Asia.
Applications are invited for an international residency 'In Context:public.art.ecology Part III' @ Khoj, for art projects exploring ecological thematics preferably in public spaces around Delhi. The residency will be for 4- 6 weeks starting in the first week of March to mid April 2012. The deadline for submitting the application to applications@khojworkshop.org is the 30th of November.
Invited are proposals from individual artists and artists' collectives, with projects fokussing urgent ecological issues affecting the urban city. This year's special focus is laid on the notion of food. Food can be seen as an artistic medium incorporating performance, art installations or interactive events that re-examine the significance and relevance of food in the social context, simply in its connection with the body or as a primary ritual that fosters engagement, interaction and collaboration.
For application details see this page.
Furthermore applications are invited for the Negotiating Routes – Ecologies of the Byways project- Part III, from  artists, artists groups or professionals of Indian origin, to propose projects which are site-specific preferably in smaller cities in India. They must have an inter-disciplinary approach that combines research and art creation by artists and local communities, addressing the visible and invisible transformations currently taking place in their immediate environments.
The project must be completed within a maximum of 3 months from the date of commencement within the stipulated time frame of February- June 2012.
For more details take a look at this page.