Inspirational: This is what a cultural institution's environmental charter looks like: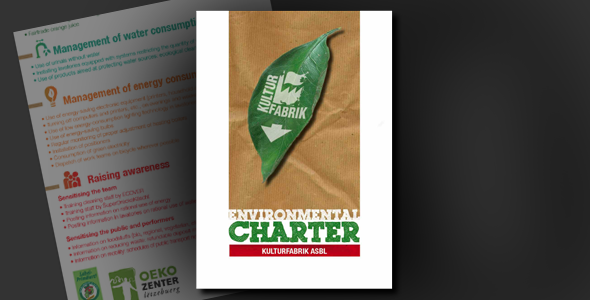 Reposted from Culture|Futures.
In recent years, the cultural institution and concert-venue Kulturfabrik in Luxembourg has devoted itself to reflecting on sustainable development and a continuous improvement of the institution's practices for the purpose of minimising its impact on the environment.
A place to find inspiration for your own organisation's first Environmental Charter, maybe?
---
» Download Kulturfabrik's Environmental Charter