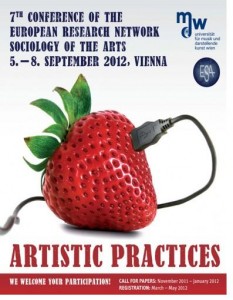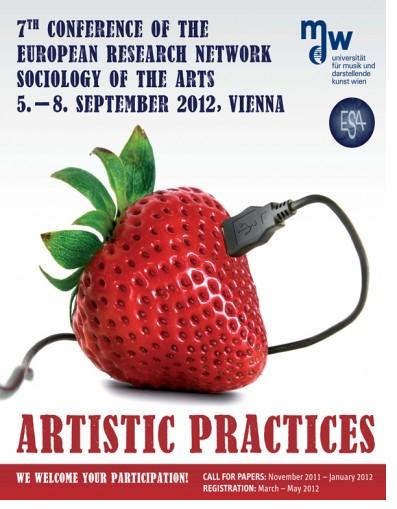 Two months ago we published on our website a call for papers for the next conference of the Research Network Sociology of the Arts, at the European Sociological Association, which will take place in Vienna from 5 to 8 September 2012. The focus of the conference will be on artistic practices. The call for papers is open, not only to sociologists, but also to interdisciplinary researchers from diverse backgrounds.
Many people interested in the conference have asked for the call for papers to be extended. This has been agreed, so the new deadline will be the 19 February 2012.
To look back into our post from November 4th 2011, about the call for papers, please click here.
For more information on the conference please also visit the conference website at: http://www.mdw.ac.at/ESA-Arts-2012